Cool and weird street art in Paris
Part 2 of 3. Go to page: 1 2 3
Some sort of Madonna/Warhol thing?
Louis Armstrong, Albert Einstein.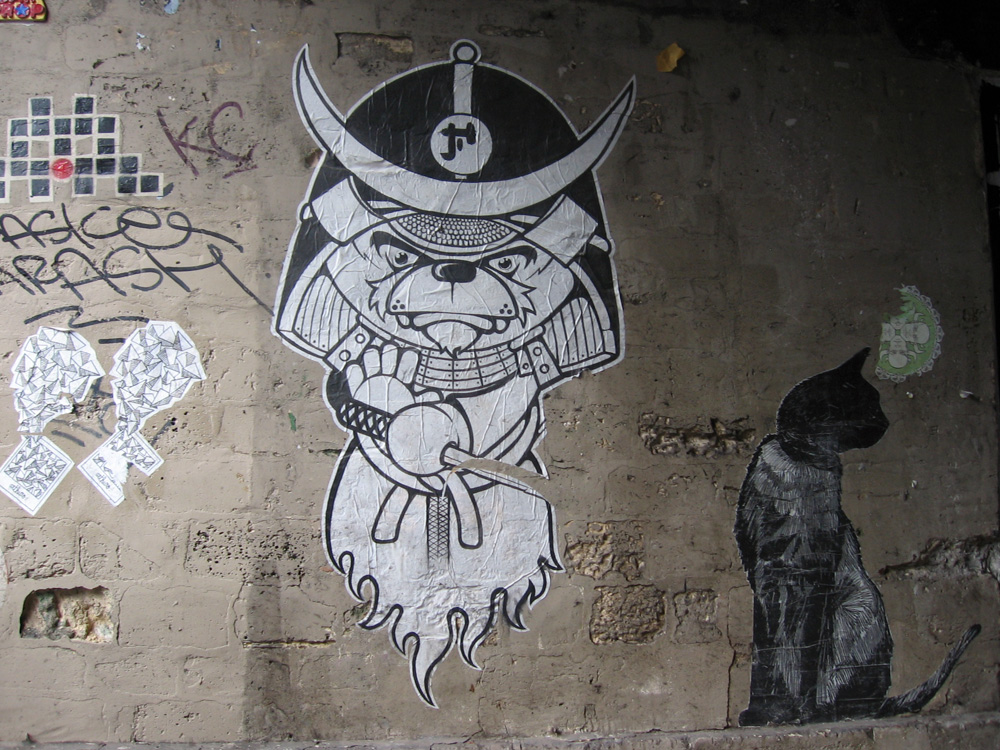 What's she doing all the way up there?
Oh man, what the heck is that thing?
No idea. I like it. My brain wants it to be words/letters, but I don't think it is.
This one is by Monsieur Chat; you'll see a ton of this guy's stuff all over the place.
Echidna. Nice.
Feel free to send me your pics and I'll post 'em! Happy hunting!
Next: On to part three!
Part 2 of 3. Go to page: 1 2 3
Related junk from Cool Stuff in Paris: